Remember Blossoms Cafe for lunch or a latte...
a great place to bring friends & guests!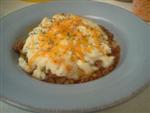 Our new Holiday menu features Shepherds Pie and Savory Chicken Pot Pie as well as a delicious Holiday Salad with Citrus Blueberry Vinaigrette

Tired of cooking?
Visit our cafe for a delicious change of pace!
NOW BOOKING PRIVATE EVENTS...
We cater lunches,breakfast and meetings too!
- Return to top -